Mobility: "Head Tilt"
---
Directions: Perform my Dynamic Warm-Up exercises at "beginning" of workout for maximum benefit and improvement.
Pick a safe level; never be unsafe or exceed your capacity to "control" your body!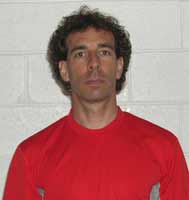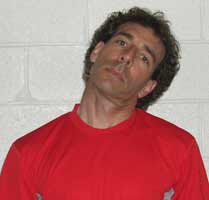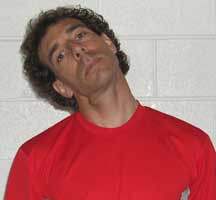 OBJECTIVE: Open up vertebrae & muscles in neck.
Stand upright and "tall" with good posture.

Tilt head straight to one side and directly over one shoulder.

Pause briefly then alternate the opposite direction.

Perform 5-10 reps on each side.

Do NOT compensate by shrugging your shoulders!

Tips: Make sure you tilt head straight off to each side without shrugging the shoulder to compensate for a tight neck. Don't force by "pulling" with hands--just use weight of head and let it go over.
Yet another simple exercise that people struggle with because they are so locked up. Think--this is for mobility of the "neck" and NOT the shoulders. Put the movement in your neck only even if it's only a little.

Other Neck Mobility exercises I use successfully are Head Turn and Head 1/2 Roll.

Mobility Exercises (Directions)
Mobility Exercises (Organizer List Only)
*Note: This exercise is intended for "normal healthy" individuals. If you have an injury, or abnormal pain is present,
see your physician or a certified physical therapist before continuing your exercises.
RonJones.Org | Back to BodyXercise Library | Site Map
(Updated 11.30.07)