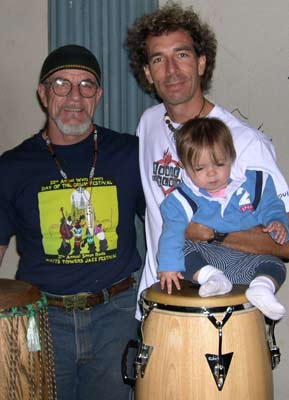 Tribal Drum Circle Guru Bob Hurst, Ron Jones, & Ronnie Jones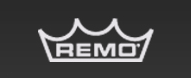 Remo Drum Company HealthRHYTHMS Program
Going With the Beat
STEVEN MAYER, Californian staff writer
October 11, 2004

Frances Romero heard the steady pulse coming from the center of Beale Park and was drawn to the sound like a newborn baby is drawn to her mother's heartbeat. The moon was nearly full and the air tasted warm and thick, like one might expect of a late-summer evening on an African veldt.
"I was passing by and heard the drums," she said. "I ran home to get my daughter and grandkids."
There inside the park's lighted outdoor amphitheater, former Kern County firefighter Bob Hurst stood inside a circle of some 20 people, young and old; male and female; black, Latino and white.
For an hour or two, they drummed together. They breathed and laughed and played together and let the tightness in their shoulders melt away. For an hour or two, they stepped out of the rigidity and stress of their daily lives to create something simple and basic -- as ancient and human as a heartbeat.
Most were not professional drummers. Many had never played a drum before. But that didn't matter, Hurst said. It never matters.
At a community drum circle -- including this one at Beale Park he started last year -- you become a drummer as soon as your hands touch the instrument, Hurst said. A beat is started and everyone joins in. It's loose, organic "music of the moment."
"I felt silly at first," 27-year-old participant Alec Bain said at a recent drum circle gathering. "Then you kind of just let it go."
On the second and fourth Monday of each month, the 57-year-old Hurst is joined by an undetermined number of people at the central Bakersfield park. Some bring their own drum, many don't. But it doesn't matter because Hurst usually hauls more than a dozen drums and other percussion instruments to the circle.
"The ultimate goal is for the beat to become self-sustaining until it's breathing ... it's alive," Hurst said. "I know that sounds a little crazy, but when the groove becomes a hum, you will listen to the person next to you, the person across from you, and it's trancelike."
Community drum circles, inspired in part by ancient traditions from so-called primitive societies, are catching on in cities all across the United States. A drum circle at Venice Beach often draws more than 100 drummers.
They come for the fun. They come for the sense of community. And they come because, like vegetables, it's good for you.
"What we are finding is that listening to music is a great pastime, but musical involvement and the experience of playing and actively making music is where the health benefits come in," said Christine Stevens, a music therapist and the director of music therapy and wellness programs at Remo Inc., a drum manufacturer in Valencia. "We call this recreational music making, following the philosophy that it's not about performance or skill development as much as it's about improving health and reducing stress."
Stevens said rhythm appears to be innate in humans, wired into our biology through the rhythms that keep us alive: breathing, heartbeat, walking, and even rhythmic patterns at the neurological level.
"Perhaps our biology is like an orchestra following a rhythmical score called health," she said.
Hurst got involved about two years ago when he attended a workshop on facilitating drum circles. The Shafter High School alumnus became a certified massage therapist 14 years ago after leaving the fire department due to a back injury. He said getting involved in drum circles seemed like a natural extension of his interest in alternative health therapies.
On a Monday evening in late September, Hurst wore a colorful shirt and hat -- and bells wrapped around his ankles. Drummers sat in chairs or stood upright to play African, goblet-shaped drums called djembes, and larger African drums with a deep, resonating bass voice called djun-djuns. More common Latin drums, such as a bongos and congas, were also available.
"The one thing I like about being here is the fellowship," said Susan Martin, who drives in from Wasco twice a month to participate. "There's no pretense. No one has anything to prove."
Mike Schifferle, a former Navy pilot, said he comes for the stress release and the feeling that he is connecting to something that transcends individual languages and cultures.
Art Sherwyn, a Bakersfield artist and art teacher at Stockdale High School, said rhythm mirrors life, so he studies it to better understand the people and places he encounters. The beat at which a transient shuffles along a sidewalk, and the ceaseless advance and retreat of shoreline surf each carry their own rhythm, he said.
"Most drum circles are about weaving patterns," Sherwyn said. "Everyone is enlarged. I call it making everyone taller."
Ten-year-old Isaiah Ornelas somehow seemed taller when he was drumming at last month's circle.
As his grandmother, Frances Romero, and her daughter Jackie Lane sat perched on the concrete seats of the Beale amphitheater, Lane pointed out her son Isaiah, who had joined the drum circle at Hurst's invitation.
It's a standing invitation. Everyone is invited.
"For my son to be sitting there for an hour, completely focused, rather than running around wild, I know there's something going on here," Lane said.
"Look at him. It's obviously a calming thing. It's like yoga."

Later, the 10-year-old climbed down from the stage as the family prepared to head home. He was smiling.
"It was cool," he said of the drum circle. "It felt like you're happy or something."
ROGER HORNBACK / THE CALIFORNIAN
Copyright, 2004, The Bakersfield Californian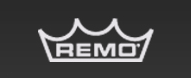 Remo Drum Company Health Rhythms Program
RonJones.Org | Back to Tribal | Site Map
(Updated 1-18-06)