Foot Fitness! by Ron Jones
---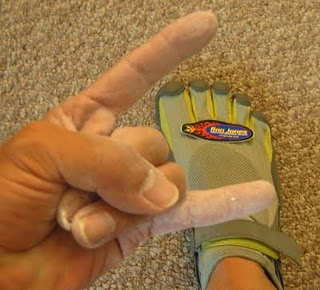 Rock Your FEET!
I never set out after college to do foot fitness; however, the more I read, the more I noticed people talking about base of support and the fitness of feet. When I developed serious and chronic plantar fasciitis pain myself, I became very aware of my feet--and foot pain! It was through my own journey with foot pain and the frustration over how problems with feet are being managed that led me to my current recommendations. Now it seems nearly everywhere I go today, the universe brings me people that have problems with their feet.
To me, it's about application and what works with real people in a natural and minimally invasive way. What you see in my recommendations work for the most amount of people I've helped in the least amount of time. I've been amazed in my corporate wellness business how much can be done to manage foot problems on-site without clinical intervention and extra expense. It's really very simple--as long as you respect the feet and give them the basics. The information below has helped not only my corporate clients, but my web users around the world that do not actually have personal coaching with me (good news since you can often do it on your own with some pro tips).
If you have arrived here with foot pain, I believe you will leave with less, or better yet, NO foot pain! The sooner most of you start fixing your OWN feet--the better...so let's get started!
In Foot Fitness!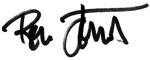 "This class was seriously interesting and informative. I took the class hoping to find a way to help ease my chronic foot pain.
Ron showed me some simple exercises and tools to use and explained the science behind them. It made total sense.
I have been utilizing these exercises for over a week now and I notice a considerable difference! ..and what a relief!
I would really recommend this class. It's so worth the time."
--Wendy K. Mead, California
RJ Foot Fitness Workshops:
RJ Foot Products: For anyone that wants to improve their health. Very practical tips and information that makes sense for improving foot health, ankle mobility, and choosing foot-friendly shoes. There are two versions--a PDF workbook or a commercial audio podcast. Enjoy!
Foot-Fitness Handouts by RJ:
Foot-Fitness Podcasts by RJ:
Foot-Fitness Videos by RJ:
Foot-Fitness Related Webpages by RJ:
Other Foot-Fitness Sources
Articles:
Books:
Videos:
Websites:
RonJones.Org | Back to Coach & Train | Site Map
(Updated 2.8.13)