Mobility: "Shoulder Tap"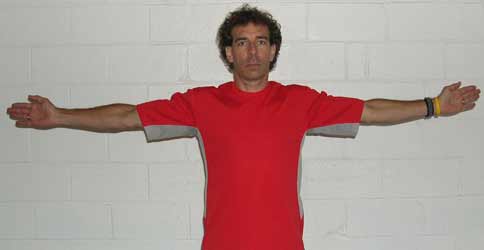 Open wide with arms back!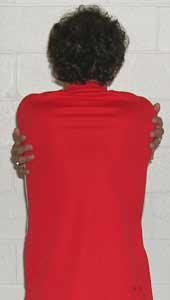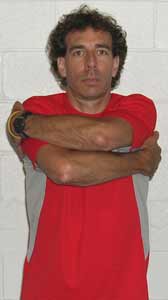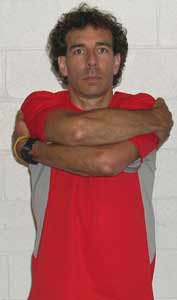 Tap and close--right on top then left on top.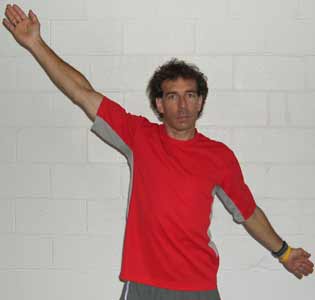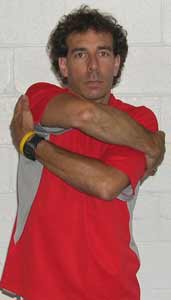 Open wide with diagonals.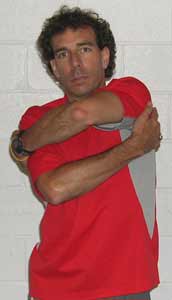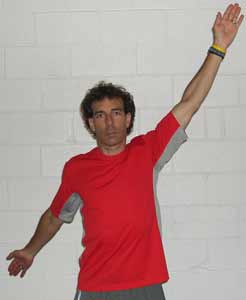 OBJECTIVE: Open front, back, & tops of shoulders plus dynamic warm-up for shoulder/arm workouts.
Stand upright and swing both arms across front of body while tapping each shoulder with the opposite hand.

Quickly reach out and open arms wide then repeat as you change position of top arm with each rep (right over left then left over right).

Do a few reps opening straight across body then do alternating "diagonals" as you open up in a 'X' pattern (right arm high with left arm low then right arm low with left arm high).

Perform 5-10 total reps. At least the first 3 should be opening straight across then go alternating diagonals.

Tips: A simple exercise that has become one of my favorite dynamic arm warm ups before I lift hard. To get the most benefit, make sure you reach out and really "open" after tapping each shoulder. I've added a "diagonal" to the original version which is more challenging.
*Note: This exercise is intended for "normal healthy" individuals. If you have an injury, or abnormal pain is present,
see your physician or a certified physical therapist before continuing your exercises.
RonJones.Org | Back to Exercise Photos | Site Map
(Updated 5-28-05)